Turnings to match
As well as our standard ranges of products, we can also produce components to match your existing, from listed building reproduction to bespoke building projects. Our specialist turning department has the skill and machinery for a complete restoration service. So if you have and old staircase with a broken spindle or the dog has chewed that lower newel turn, then we'll do our best to produce a perfect replacement.
Call now for more help 01787 475456
Ordering a bespoke turning couldn't be easier, you can contact us with a sample in three simple ways.  
Send us your original to copy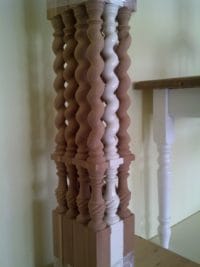 If you can remove the turning safely, then the best way to ensure we are able to match as closely as possible is to send it to us securely. Make sure you protect as much as possible and send it with as much information you have such as timber type and overall lengths.
Send us a photo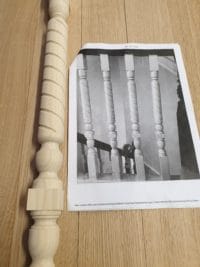 If removing the turning is not an option then you can take a picture and send it over to us in the post or via email to [email protected] Make sure you take the clearest front on picture possible and try to include as much detail as possible. Remember the more detail we get the closer to the original we can produce, add dimensions where you can and don't forget required material.
Don't forget to send as much information as you can to help us produce the best reproduction possible.
If you need any other help please call us on 01787 475456 or email at [email protected]
Send us a line drawing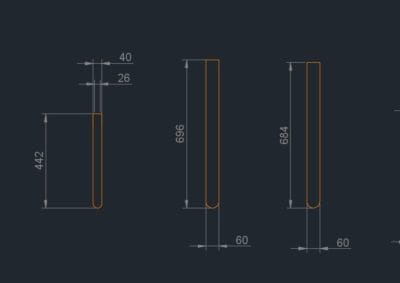 You can send a detailed line drawing if you'd prefer. Just add as much information as you can as with the photo and then send it over to us either in the post or via email to [email protected]